FRIEND REQUESTS
Do it! The More, the merrier.
PET TRADES
None of my pets are for trade, so please don't offer.
PET LENDING
I will happily lend my pets for goals. No tip is required.
I only ask for a photo or plate that I'm missing, in return.
TRADES
My trades are clearly marked with the items/currency I would like for them,
so please don't contact me offering something else.
Wracked the Werewolf Crikey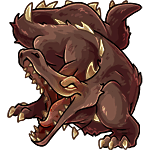 On Vacation

2 Years 4 Months Old

Level 21
Died 0
Imprisoned 0
Weight 10KG
Height 1 Metres



Houlab

2 Years 4 Months Old