Sunyoung
the Baby Phanty
12 years, 1 month & 22 days Old
Born
23rd Oct 2007 11:23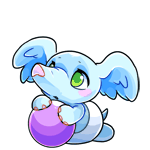 On Vacation
You joined Marapets on October 23, 2007, 6:22 pm.
yes, I am an adult player.

a·phe·li·on - the point in the orbit of a planet, asteroid, or comet at which it is furthest from the sun.

name: diana
occupation: university student
birthday: november 18th

sorry, but I will not join your club & none of my pets are for trade.