Pets

Virtual World
Games
Virtual Pet Forums

Dress Up Games

Clubs

Trading

Auctions

Games News

Battle Game

Account Upgrades

Guess the Weight
In Gigantic Paradise everything is huge. Potoatoes grow at the local farm and every day the biggest potato is weighed here. If you can guess its weight, you will be rewarded with a cool prize - A random Jacket Potato and 1,000MP! However, there is a limit to one guess per day per person. Have you used your guess for today?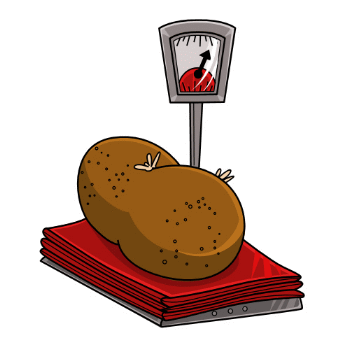 View more Luck Games

Play more Games and Dress Up Games
There can only be one winner a day. A new competition starts everyday at 00:00MST.