Pets

Virtual World
Games
Virtual Pet Forums

Dress Up Games

Clubs

Trading

Auctions

Games News

Battle Game

Account Upgrades

Players Online
These are the registered players of Marapets that are currently playing right now. 4,662 Players have played in the past 24 hours.

The most players online recently was 842 on 28th Mar 2013 03:20 PM.



MaraPets Owners are online updating the site. Please do not contact them via Maramail. If you have an idea, suggestion, comment or complaint please use either the Editorial or a Support Ticket.



Management help the owners run the site behind the scenes as well as fulfilling the same role as an Admin. They are responsible for the site in the owner's absence. Only maramail management in an emergency. Please use Support Tickets instead.



Admin have a wide range of responsbilities involving replying to support tickets, banning members who make multiple accounts or break site rules and replacing items stolen from accounts among many other things that help keep Marapets running smoothly. Only maramail an admin in an emergency. Please use Support Tickets instead.


Moderators are responsible for keeping the forums safe and answering members questions. If you have a question about the site that cannot be answered in the Help Forums you should maramail a moderator who will be able to help you.



Support staff work in the Help Forums answering questions and welcoming new members. They have extensive knowledge of Marapets and are able to guide members through the site.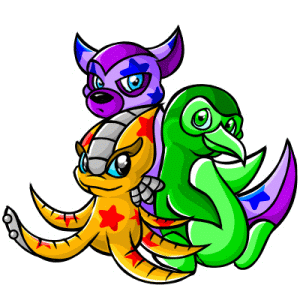 - Pages [2] -
1 2
There are currently 535 users playing marapets

nicky76,

chocolate241,

Sinnful,
BasmahShahzad,
pursnikitty,
Roberti,

ChocoShay,

p3ace, 16and, 1coconut, AbbieTM, abria, AbsolutNormal, acr1993, ACRuler, agr80pal, AkumaShiro, Alda900, alexhunni14, AlexRu88o, alkalund, allthatglitters, Allusions, AlvinHolmes, amalickavaca85, amcff, AngelicGal, angelwings01, angie18, animallover15, AppleStarr, Arallis, Aries49945, Armedangelx, aroseintherain, ather, Aurasan, Australiagal137, Avious, ayatides, babybluegrl1992, babygirlx15, BaileyXIII, banarnicle, bannergirl, bartboy1, Bastille, battla4life, BBGirl55, Beanzy100000, beauti333, Beauty1Fame, beluverly, BerryJam, bettens, bhangra22, BIGSALES, biologychick, blackage19, blackstar21, blitzen, BlueFuzzyNavel, BobnCat, bookworm02, bopig, border, boubouli, Brandy4Tiffany, BriannaUSA, Brinco, Brittany675, BrokenxBell, brooke6599, BroSisCat, browniecakes, Brownze, Bruises, bullgirl, c00ldude22, cabrown4, calicocats, candykaren, Carlz2, CasanovaBlack, cassonovr, celticlassie, chall231, Cheezesticks, Chickenb, chocolategirl2, chocopiggy, ChrisRulesTheWorld, chronos86, chuggy2010, ClaireNYCM, classick, coley3, Conditioners, Coolboy5000, CorralSummer, CowGirlx, CrashLandingxo, crazygurl01, crazyismymiddlename, Crosseyed315, Curi, Curious567, CuteLilTeen, cutiepie8844, CyberCow, daisiepetals, daphne1747, DasFasel, DawnLily123, dayravenb, deadgirl, DeAnn, DeathWithLove, Defo, Delenda, deltag281, desiredpain, desternation, devongirl, dialga999, diamond4cutie2101, DoglovercutieDog, dogtree88, dogzrule4848, downthetubes, dryless, DY1AN, Easyrhino, ego6, elisathebuzz, elvisroyal, emerald26hyper, Emibarnat, emilypop123, enigmagnum, EqualStained, Ethan8549, euryale, Eventide, Ferrapet, ferrobabyyxo95, ffrankblu, FireandIce1956, Fishinator, flamepower112, fluffynkacy, Flyne, Frooty, Fruitsbasket136, funning, FunSponge19, Furship, geckobubbles, GetInTheVan, Gigimassas, gin513, ginger98, Gingerz, giraffenop, girblegirl99, glamgirl06, Glamourgoddess1o1, goddess401014, GoddessofMinorDemons, goldcard, goldentigerp, goldmina, googoodoll2, GoreCore, greenixi1, GuardianDragon, Guineapigsrule, gummybear96, Gummydudewarp8, GutterxFlower, hanlax, happyrock, HardcoreBaller, heat300, hellohello1, hepp12, Heroskillet7, Hesaposter, hideouslypretty, HMLBanned2, holly_aka_celyn, HollyandSherri, hotdramaqueen, HowIMetRainy, howwedance, hulie, hunterace434, huskiemad1, Huskycat987, huytgfred, HyperPeach, iamawinner7, IcehCakes, igot, iiloveeyuu, ilikepatatoes, imaboyorgirl, inertiia, iPhennix, ipodH, isaiahlong7, Jadelina, Jahonka, Jailr5Lee, jammybee, jance4sweet, Javannalynn, javmi, Jemmine, Jessame123, Jessica0806, jessica1989, Jitney, joeltoward, Jokar, JoshuaJac, Jt21903, juliapookie90, Jwala, k2media, kaenjie, kaitiekat2000, kalle9, kally23, kanegurl, kap45, karenlostangel, Kateforever, kathyjuly, katm123, KatVonZ, katy101, Katyios, kaytoby07, keat58, kepkkjr93gwl, Kerbecs, kevingrin, kiki652, Kimbo1992, kimchee44, Kinser112, Kionna, KittyGalRoxMe, KittyM15, Kiyetay, Knife412, koborikun, Koolkat58, kraazzy, krisp64, kristellemon, kristinaishot500, krusty13, Kuronue, Lacerated, ladylexushighmark, ladylovepets, lambby2000, LauluLintu, lauuuura15, LeatherBruteWyvren, LeBlue, lehcolliw, Leonabirda, LeonardtheTimid, LexiLouie, Lexisexy27, Liannefaye66, lilly7157, lilolollo, lilypetal4348, LividyGravity, lololie, louisetje, lovable1, LoveWillFindAWay, lubbzy2k8, lucy101101, luoss251495, Luska, luvtbears, Maanders, MadCowRocks, makkara, MandiJo, Mandyg48, Mangafox, mara_dude10, maramara780, marapetguide, Marigold, mary148, marybaby123, MayonakaAkane, mcguire2006, McKennaxx, mds361, MehUnicornSaysRawr, melanie3399, mepopmad, meticulous, mikeandjen, millytresadern, Minty98, mirandapandarose, MissFudge, missrhinestone101, MizzMaggotz, modus, mommacats, Monique188, MontanaMouse, MoonSoulWolf, MORAG, morganna13, MotherConfessorAmy, movieluva123, mozarellasp, MrPeaboddis, musicbaby, muss65, Mysteria3433, mythenmetz, NARWHAL01, NeiceyM, NekoMachinez, neogirl777989, neopiangirl1234, Newday, niccij, nicecat2, Nicole42, nigel242, ninaylia, No1HappyGirl, nooralhuda, Notafulldeck, num1mum, nzchickx, oceanicchimera, odie38, officer, Ohderp, ootzeetoo, OrionStarr, otokomarcel, Palela, Pandoruh, papi26, paradise4, parisperfume, patica91, patrickdabest, phantompanther, Phosofish, PinkCandii, PirateLass, Pirfection, playlucia, PlumSparkle, poespummy, PoetKitty2005, polopolo299, poohslittlepiglet, PoppiPopsicle, PopplePuffs, portugal1111, pp408, prettyinpink100, Prettykitty456382, Puddled, puppylover77, purplepuddycat, pyromantic2000, quackbock, QueenKa, QueenYamia, quietsecret, Qwazi, Qwun, Rainkit, raipk, RandomMarapet, rarebabyd, Rastamouse, Ravenclaw101, ReaverRyan, RedSoloCup, reighn, Remind, ricobob, rishu018, risquey, RitaS8, rkane911, robert91, robinh00d, rockstar24777, romans, ronanmstm, rose241502, RosePony, Rufuscat, ryan987654321, sacredband2, Salemaox, samatha32435, SAMMCFEE2007, SandyII, SangFleur, saphira29, sassygrl93731174, ScrappingGirl, sdyngly, SecretBloomer, selene234, SetTheWorldOnFire, shadowstalker2013, shan4408, shannonashley, shanobie, Shaynana, Shecxi, shellovesmike, shereen91, sherrizee, Shoniaofthedead, silaki, silverangel2008, silvermoon10, Simpz, Sindisi, Sinkitty11, Sizzleda, SkeerdyKitty, SketchyRobot, Slalom, sleepysnickers, Smellinor, smurfnsmurfette87, snaketamer98, snookey, SnowyOwl20, Soccergrl7z7, softball9876565, soniaveksler, sonyabgoode, sophs2164, SoulCorruptor, SouthernKamo, SoWhatImARocker, Sozzie, Sparmy, speedy619, Splashfeather, splatterlover, Spontaneous, staffyman, stargirly, Steph3518, stevie898, Strider00, stuntman108, sunny192072, SuperRare99, superwholocked, SusanXiao, sweetangeleyes, sweetgurl44, sweethangxx, sweetieful, tap4life, Tashimi, TaylorKorynn, TestSubjectRosie, thegothickitty33, TheJanoskians, thekrawk, TheMIL, THEROCK33, TheTod, Tilaila, tingi1, Titan2, tokensssssssssssssss, Torrri, Toxicant, ToxicTulip, Tralado,