Pets
Virtual World

Games

Virtual Pet Forums

Dress Up Games

Clubs

Trading
Auctions
Games News
Battle Game

Account Upgrades

Games
Welcome to the Marapets Games Arcade! As a new player, you can earn MP playing our fun Flash Games for your first 30 days. After 30 days you will start earning Score Points that can be spent in the Games Redemption Shop. You have 30 days remaining to earn MP from flash games - make the most of it!



Play Flash Games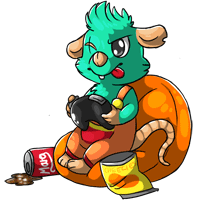 There are 46 Flash Games you can play for MP

You can play each game as many times as you like but only send score a maximum of 3 times a day per game. The higher you score in a game, the more MP you will receive, up to a maximum of 1,500MP.

Most Popular Games
Game of the Day
Win a Free Bonus Item everytime you play. Changes daily.


Game of the Week
Earn Double MP everytime you play. Changes Sunday.


Play Game
Domino
Match the numbers on the tiles to win the game but plan ahead!
Games by Category