Return to

Biala Mountain
With 365 days of winter in Biala Mountain, its residents love to spend the dark, cold nights solving puzzles.
Wordoku
is very similar to our other game,
Sudoku
. The goal of Sudoku is to fill the 9 by 9 grid so that each column, each row, and each of the nine 3 by 3 boxes (also known as blocks or regions) contains the numbers from 1 to 9. You must not repeat any numbers in each of the nine, 3 by 3 boxes. Wordoku follows the same rules, but uses letters instead of numbers! Win an easy game to earn

2,500MP
and one entry to the daily raffle. Normal difficulty rewards

5,000MP
and 2 entries and hard rewards

7,500MP
and 3 entries. There is a timer and your score will be based on how fast you complete it, how many hints you use and if you turned the notes on but the score does not affect your MP.
There will be five daily winners of a
Time Machine Token
based on raffle entries earned from
Mystery Item
,
Sudoku
and
Wordoku
.
You can play
Wordoku
for FREE
once per day
. Game resets at 00:00MST.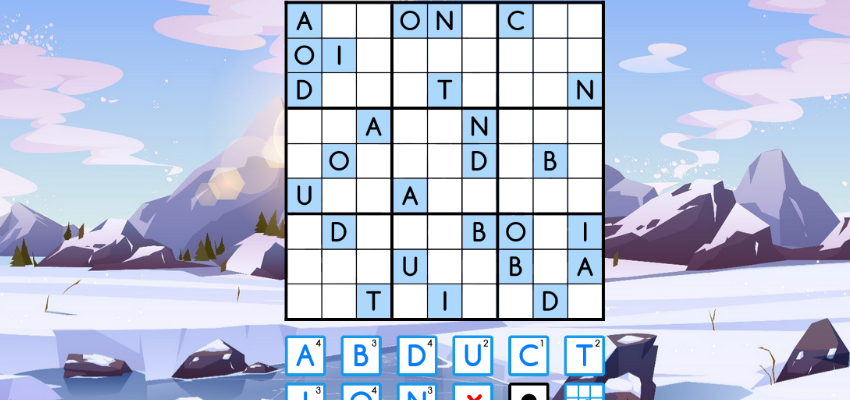 Play more
Free Games
to win free MP or prizes