Return to

Baspinar's Castle
The goal of
Reversi
is to end the game with the most pieces on the board. Whenever it's your turn, you place one piece on the board in a spot that surrounds your opponent's pieces. Each time you trap the Knight's pieces, they will change to your pieces. You can change the game settings to show all possible moves and the number of pieces you will capture from each move. The game will end when there are no more moves and the winner is the player with the most pieces.
If you win the game of Reversi against the Knight, you will win

7,500MP
and two entries to the daily Knight Raffle. If you lose or draw, you'll still win

1,750MP
and one entry to the raffle.
The
Knight Raffle
will select three random winners who have entered by playing
Chess
,
Draughts
or
Reversi
the previous day. There will be one winner of

£5 Account Upgrade Credits
and two winners of

£2 Account Upgrade Credits
.
You can play
Reversi
for FREE
once per day
. Game resets at 00:00MST.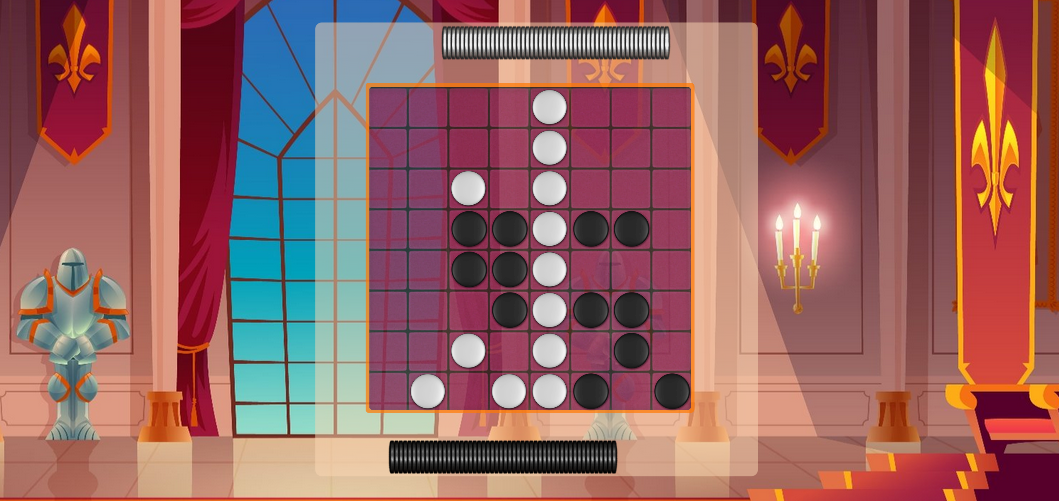 Play more
Free Games
to win free MP or prizes