The Lazy Fairy is the failure of all of the Maradan fairies. She used to have a high paying city job and a beautiful house near Lush Lake. Her drinking made her lose her job. Her gambling made her lose her house. She moved to Vortex Park with the job of protecting it, but was passed out at the dog track when the Vortex hit. She doesn't do alot now, but she still loves to gamble!
You can play
Cup Shuffle
once every
hour
and guess which of the three cups she has hidden the bottle cap under. The game is
FREE
to play. If you guess correctly and find the bottle cap, you will get a prize and move to the next level. The game ends when you guess the wrong cup. Each level has a prize to be won.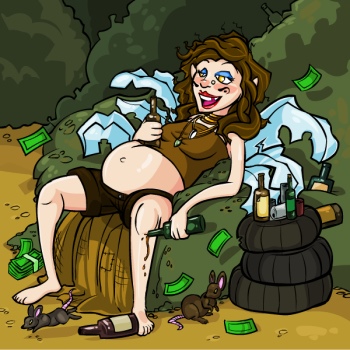 Play more Free Games to win free MP or prizes
Select which of cup below you think the bottle cap is hidden under