Pets

Virtual World
Games
Virtual Pet Forums

Dress Up Games

Clubs

Trading

Auctions

Games News

Battle Game

Account Upgrades

Bank
Welcome to the National Maradan Bank. The banks closing hours are every even hour througout the day - when Baspinar's Castle is closed and the site layout is in darkness. Durning closing hours, you will have accesss to your bank account but only in Ziranek. Therefore you will have to withdraw your MP from your bank account at the ATM in Ziranek, where you will have to pay local charges.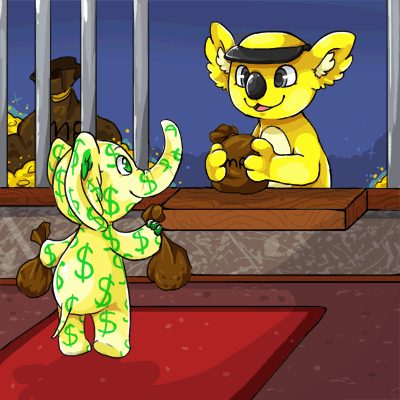 Sorry the Maradan Bank is currently closed

The bank will open again in 32 minutes!

If you need to withdraw or deposit MP, there is an ATM Machine in Ziranek!