Pets

Virtual World
Games
Virtual Pet Forums

Dress Up Games

Clubs

Trading

Auctions

Games News

Battle Game

Account Upgrades

Mara Pets Games
If you are already a member of mara pets, please enter your username below. You will then be shown your dress up game character to verify that you are signing into the real mara pets game site.

You are limited to one account per person. Those caught using more than one account regularly will be frozen.

Lost Password? : If you have lost your password or need help logging in, please email marapets@gmail.com
You will receive a reply within 24 hours.

WARNING : PLEASE CHECK THAT THE URL OF THIS PAGE IS REALLY MARAPETS.COM

To create a mara pets games account Sign Up here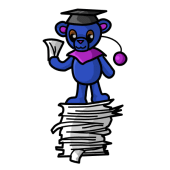 To login to your mara pets games account please enter your username:

Lost Password?
Enter your username below and we will automatically email you a password reset.



1. Check your SPAM folder
2. Add mail@marapets.com to your allow/contact list
3. Try again or email us at marapets@gmail.com