Pets
Virtual World

Games

Virtual Pet Forums

Dress Up Games

Clubs

Trading
Auctions
Games News
Battle Game

Account Upgrades

Fasoro Falls
Fasoro Falls is the biggest water ride in the whole of Marada. But this time, its a ride for your Mini Pets. The Slater Park theme park is home to many great rides, but this water ride is special.The impact of the ride is so fierce, 3 tonnes of water turns to stinging vapour. But is it water? No. Even though its a water ride, its actually not water - its multi coloured. Your minipet can ride this ride and it may change colour.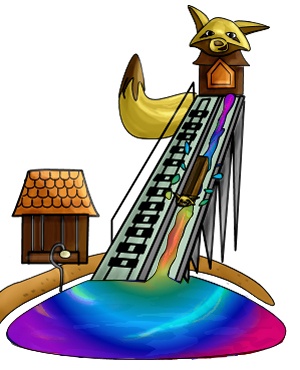 All amusement park rides cost 1,000MP and you can only have one ride every 4 hours.



Fasoro Falls Giftbox
Account Upgrades
Buy a Fasoro Falls Giftbox item and you can use Fasoro Falls twice as often for life!
You have no pets with minipets attached!