Pets
Virtual World

Games

Virtual Pet Forums

Dress Up Games

Clubs

Trading
Auctions
Games News
Battle Game

Account Upgrades

Simerian Statue
The Simerian Statue was built thousands of years ago, before Simeria was destroyed. It has survived all of the wars and has watched thousands of years of history develop around it. You can leave 100MP at the statue and it might share some of it's wisdom and knowledge with one of your pets and help it gain school stats. You can visit the fountain once every 5 hours.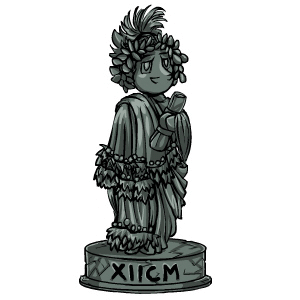 Simerian Statue Giftbox
Account Upgrades
Buy a Simerian Statue Giftbox item and you can visit the statue twice as often for life!



Please select the pet you would like to leave 100MP at the statue...