Pets

Virtual World
Games
Virtual Pet Forums

Dress Up Games

Clubs

Trading

Auctions

Games News

Battle Game

Account Upgrades

Worm Farming
Gigantic Paradise has a lot of farmland and therefore a lot of worms. This is a worm farm that isn't used too often. Worm farming here is done to because of the demand for worms in Jenoa. As the farmer sleeps most of the day, every three hours you can come here and pick one of the twelve patches of mud to dig for a worm. If you are lucky, you may pick one up and you can keep it!

Fish in Jenoa love to eat these worms. Worms are very nutritional and keep the Jenoan population very healthy. Collect the worms you find - you never know where they will become useful!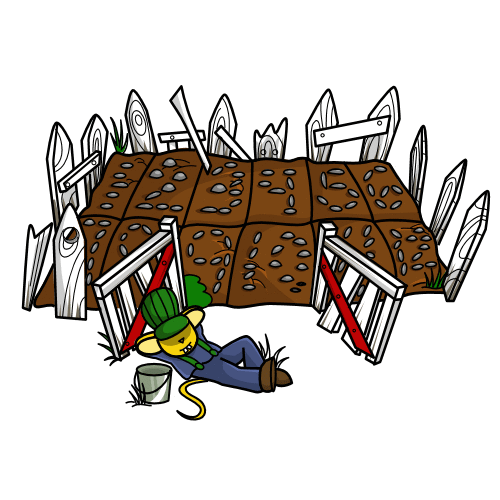 Worm Digging Giftbox
Account Upgrades
Buy a Worm Digging Giftbox item and you can use Worm Digging twice as often for life!