NONE OF MY PETS ARE UP FOR TRADE!! If you see my pets in trades i'm using the poison pit!! No Club Invites, please!GALLERY IS NOT FOR SALE!!
fajah the Dragon Zetlian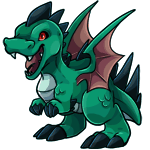 On Vacation

2 Months 3 Days Old

Level 18
Died 0
Imprisoned 0
Weight 10KG
Height 10 Metres


@Staff: MYSTERYGIRL58 is my sister,and we both share the same computers/laptops/IP.Occasionally i also log in from my tablet and phone,thanks!