Pets
Virtual World

Games

Virtual Pet Forums

Dress Up Games

Clubs

Trading
Auctions
Games News
Battle Game

Account Upgrades

Marasites
Every verified user over 13 has their own Marasite. It is our completely free way of us hosting your website. You start with home page and the choice to create extra pages. You can get more space from Account Upgrades if you need it too! Only text and html will work - php is blocked. Content must be appropriate for all ages. Marasites cannot have political, religious or sexual content. They cannot feature gaming sites similar to Marapets.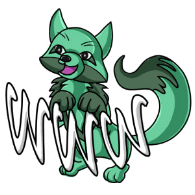 IMPORTANT - any member found to have paid advertisements on their Marasite will be frozen immediately. You can not code your layout to cover the advertisements on the page. The site is only free because of the adverts, so hiding them will have your account frozen.



Your Marasite: http://www.marasites.com/?name=
Marasite Options




This page lists all of the pages of your Marasite. You can edit, delete and reset your pages below. Reseting a page will remove all of its coding and it cannot be restored.