A Vlad
3 years, 5 months & 25 days ago

10th Nov 2017 06:38


Hey there guys! My Boyfriend just joined under the username Typhlosion. He bought his first AU yesterday but was given a Tantua Plush instead, thus I want to make it my quest (against his wishes) to save for an Insideout Vlad Maker. What I have to offer currently is art.

Please let me know if you\'re interested, thank you so much for reading!

Hey there guys I lost a pet really close to me this evening.. I\\\'m very distraught and as a result, I\\\'d like to offer my artistic services.

The soft smile reminds me of the lovely one he bore at me before his passing.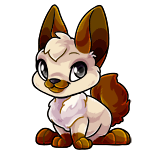 Examples:





Animals:





Couples:





If more Examples are needed, please let me know!


Prices are as follows:

Full Body: 2.5 M (depending on complexity)

Headshot: 800k

Bustshot: 1.5m

Chibi: 800k

Couple: 6 m

Prices are completely flexible, feel free to ask.

Order form:

Username:
Reference Images:
Intended Pose:
Notes for me:


Thank you so much for taking the time and for purchasing from me is appreciated.