Return to

Dukka Town
Ahoy, matey! Looking for treasure? Climb aboard this pirate ship, batten down the hatches and play the Dukka Treasure Slots. You can purchase the credits to play for

MP
below. You can add and withdraw credit from your Slot Machine Credit balance below.
The
Dukka Treasure Slots
have 15 different prize symbols and you can play between 1 and 20 lines with a bet between 1MP and 10MP. There are 10 different bonus features. The higher you bet, the more bonus features you will unlock. Play with a Max Bet of 200MP per spin and you will unlock all features, including the Treasure Map bonus, where you can hunt for the

1,751,625MP
Jackpot.
You have

MP Slot Machine Credit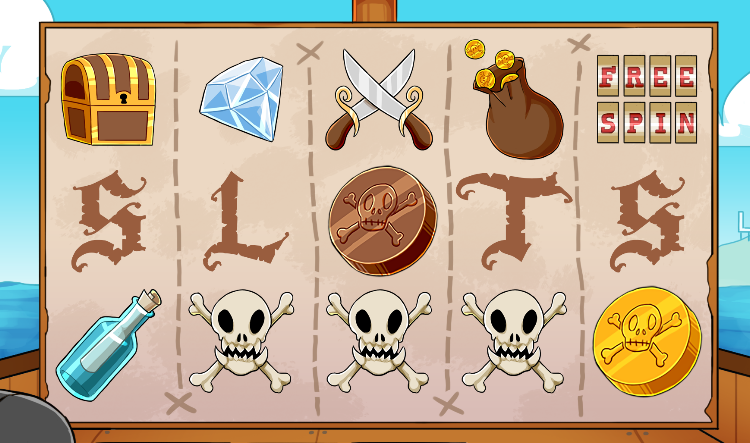 Play more
Points to Play Games