Jahyes
the Rainbow Knutt
3 years, 3 months & 30 days Old
Born
21st May 2017 20:01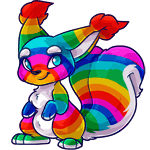 On Vacation
My Roommate is also now playing, we do share devices, whichever one is free at the moment is the one we grab up to play on.
If I am on the PC then she may play on one of the Kindles, Tablet, or phone!
I also use a VPN sometimes so my IP may be all over the place.. I joined Marapets on Sep, 22nd, 2006...