Pets

Virtual World
Games
Virtual Pet Forums

Dress Up Games

Clubs

Trading

Auctions

Games News

Battle Game

Account Upgrades

Elite Gym
The Weights Gym is where you can pay to train your pets for the Olympic Games coming to Lush Lake this year. You can train in coordination, stamina and balance. All payments must be in diamonds. The training courses and rates for this fitness gym are in the table below. These stats will be important for the new Battle Arena and the Marapets Olympics.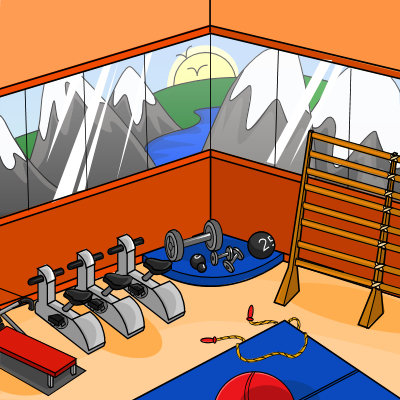 Here are the training courses avaliable and the cost for each:


Elite Gym Giftbox

Account Upgrades


Buy an Elite Gym Giftbox item and finishing training in half the time for all of your pets permanently!
| | | | |
| --- | --- | --- | --- |
| Training Type | Pet Level | Diamonds Needed | Time to Train |
| Newbie | 1-25 | 1 | 1 hour |
| Basic | 26-50 | 2 | 2 hours |
| Trainer | 51-90 | 3 | 3 hours |
| Intermediate | 91-125 | 4 | 4 hours |
| Advanced | 126-145 | 5 | 6 hours |
| Expert | 146-150 | 6 | 8 hours |
| Master | 151-175 | 7 | 12 hours |
| Grand Master | 175-200 | 8 | 24 hours |
| Ultimate | 200-300 | 10 | 24 hours |
| Ultimate Master | 300+ | 13 | 24 hours |
Click on the pet you would like to Train