Pets
Virtual World

Games

Virtual Pet Forums

Dress Up Games

Clubs

Trading
Auctions
Games News
Battle Game

Account Upgrades

Mystery Item
The Biala Mountain Ice Fairy doesn't like the cold weather. She used to have a beach apartment on Minipet Island, but Santa needed her in Biala to help sort items for him in time for Christmas. The problem is, the weather is so cold in Biala that she was almost completely frozen. She is still alive but can barely move, and her eyes are frozen open.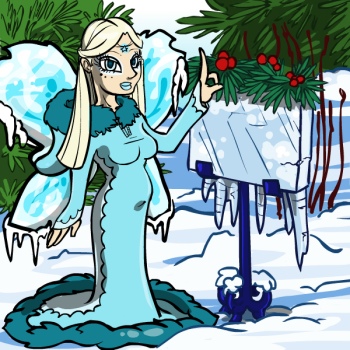 Every day, there is a new item on the site that she needs to sort for Santa. The problem is that because her eyes are frozen open, her vision is blurred and she cannot see what the item is! She needs your help. You have one guess at what item the Mystery Picture below is, and if you guess correctly, you will be entered into the daily competition. 15 Winners are selected at random and will win a prize!
Can you guess what Marapets Item this is?