coladapasa
the Angel Poera
13 years, 7 months & 22 days Old
Born
23rd Apr 2006 06:30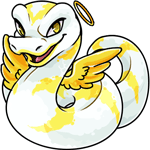 On Vacation
My pets are not for trade.each one is special in its own way and from special members on mara . .PETS ARE NEVER FOR TRADE .FEB 12 /10 - Elger 500

Done 500 Elger quest.took 3 years to do lol

NOTICE TO ALL MARA PLAYERS.ALL PETS NOT FOR TRADE. i lend pets for goals .