All of the games that are FREE to play are listed below. You may have found some of these places already while you Explore the virtual worlds of Marada. Each feature will give you bonus MP, items, pet stats or currency. The page will update automatically with a countdown of when you can visit a game again.



Play Games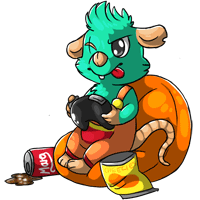 Game of the Day


Win a Free Bonus Item everytime you play



Play Game
Hexxagon


Fill more spaces on the board with Xois than Yakubis in order to win. Don't let the Yakubis fill it!

Game of the Week


Earn Double MP everytime you play. Changes Sunday





Quest of the Day


Earn 25% more MP



Mission of the Week


Earn 50% more MP completing levels. Changes Sunday



Play Game
Troll


Complete the rotten Troll missions for a limited edition Oglue pet.